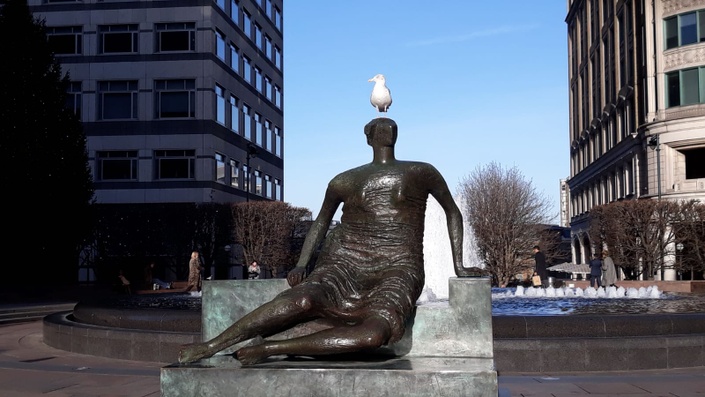 BRONZE BEHAVING BADLY: Bronze Conservation Principles For Large Objects
LEARN PRINCIPLES OF BRONZE CONSERVATION FOR LARGE OBJECTS
Watch Promo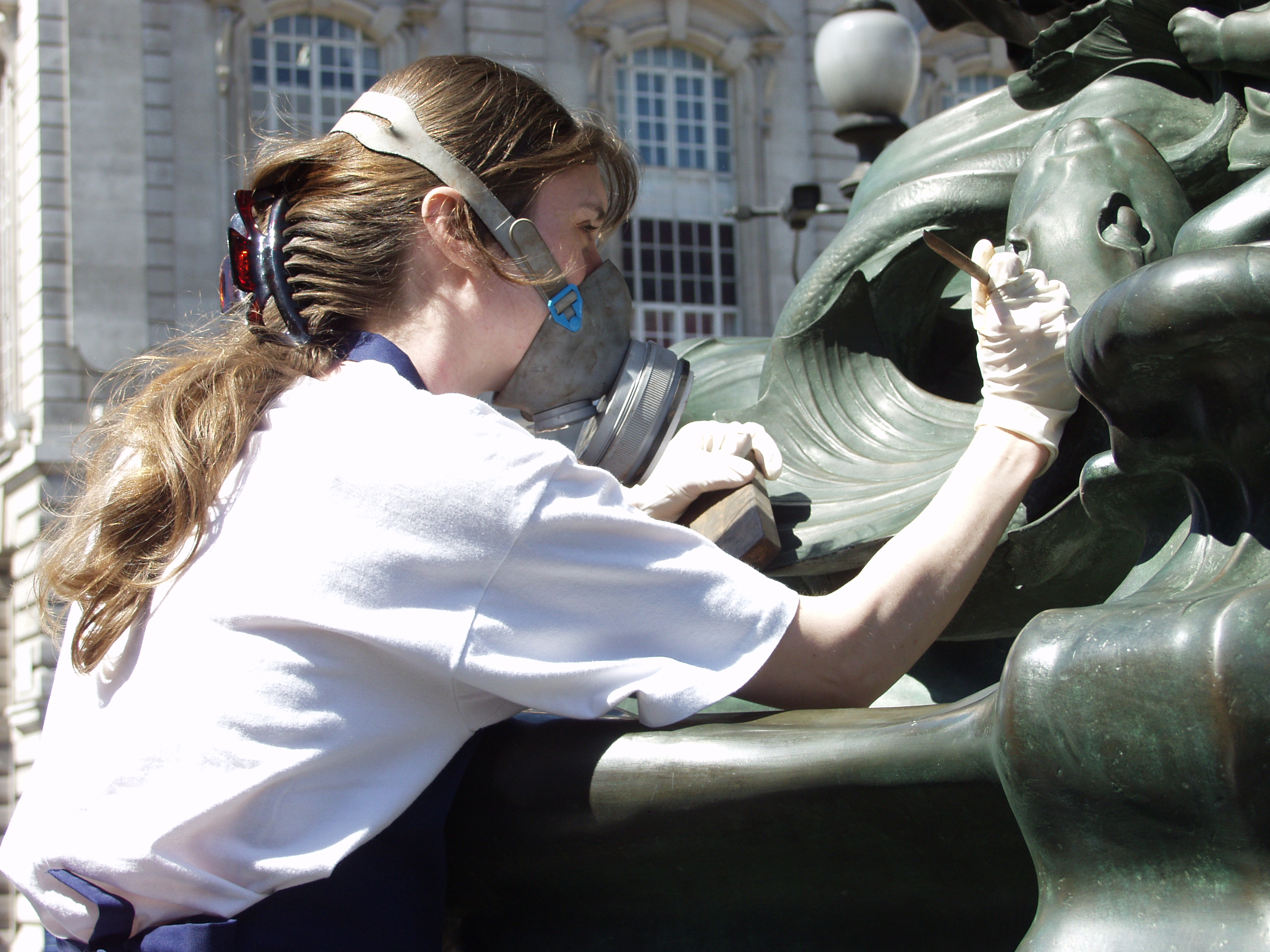 Learn the principles of bronze conservation and the complexities of working with large objects for managers, carers and custodians
Bronze conservation is a niche area and not something that you will necessarily have been given training for – even if you have studied conservation.
I'm here to give you some peace of mind. I'm a seasoned bronze conservator and I can guide you as to what's good practice and what's not.
I want you to use my experience to feel confident with bronze so that you can make good decisions and become a bronze champion!
What's This Course About?

Hello, I'm Lucy Branch, a conservator, who has made it my life's work to specialise in the area of sculptural and architectural bronze conservation.
In this course, you will be diving into the world of large bronze conservation and I'll be your guide.
I've created this course specifically for people who have responsibility for large bronzes. You may not have a background in conservation, and you would like to feel more confident about the subject. Or, you've moved over from a different field of conservation and would like to broaden your knowledge of this area.
This course brings together the foundations of the subject mixed in with many years of my experience.
Of course, you could glean this type of information from a variety of sources, but I've noticed that articles on bronze are often pitched at wildly different levels: some is super-academic and the advice is hard to apply to real life situations, then there's the other end of the spectrum: DIY videos and Top-Tips by people who think a war memorial can be treated in the same way as a copper cooking pot.
I hope to enthuse you about a subject that I love. You don't need to sit up late burning the midnight oil reading academic citations because I do that for fun! I sift the good and the bad advice out there for you so you can use my knowledge and become a bronze champion!
How do I know what type of information will be relevant to you? Because week in and week out, I get the same questions from my clients who are custodians of bronzes and building managers.
Questions like
'why has this happened to my bronze? What can we do about it? How can we prevent it happening again? '
From these questions and many others, I've built the units of this course.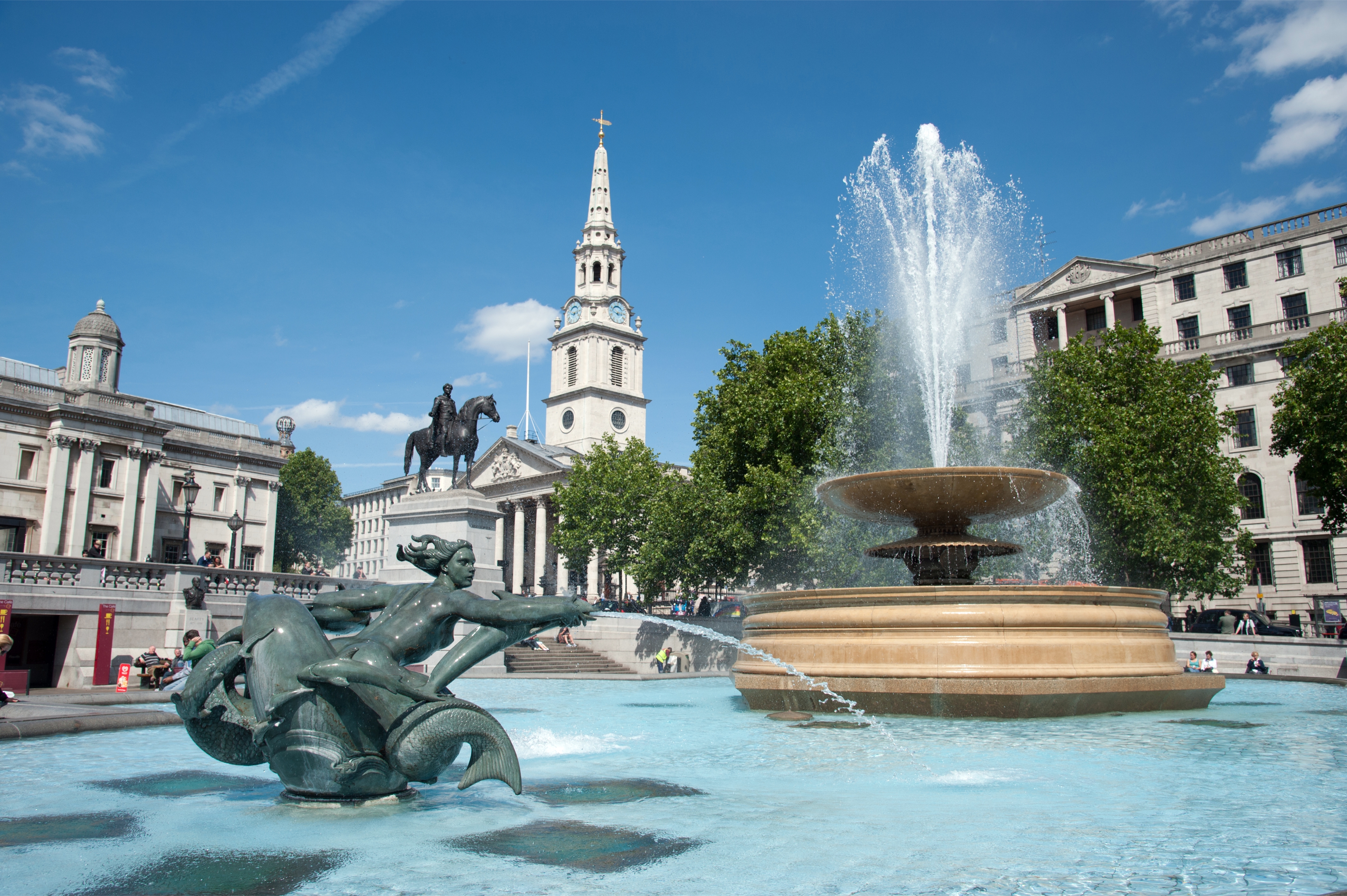 This course is for you if:
You want to be confident about bronze conservation so that you don't have to rely on others to advise you
You'd like to be able to write specifications and guide conservation contractors
You'd like to be able to use the right language and ask the right questions of contractors and discern whether they know their subject
You need to understand why your bronze is behaving badly and be able to shape a plan to do something about it
You want to build your professional development
You want to ensure you are doing the best for the bronzes in your care
Who is this course is for?
building managers

facilities managers

custodians of large bronzes

carers of bronze

conservators from another discipline

collection carers

champions of all things bronze!
Your Instructor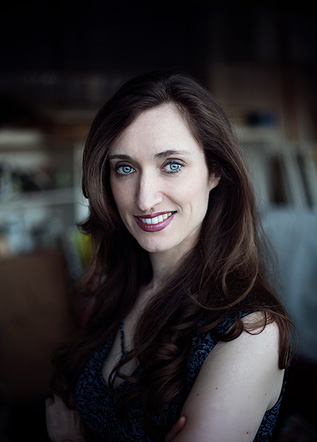 Lucy Branch, Course Tutor for Bronze Behaving Badly. Specialist in the conservation and restoration of bronze sculpture and architectural features.
Course Curriculum
Introduction to the Course
Available in days
days after you enroll
Vocabulary and Definitions
Available in days
days after you enroll
The Significance of Bronze
Available in days
days after you enroll
Class curriculum:
Key definitions

The Significance of Bronze

Bronze in Context

How Bronze Features are Made

Science around bronze and its degradation

Corrosion: The ways bronze corrodes

Common Causes of Degradation

Ethics of Bronze Conservation

Ethics of Repatination

Practical Techniques

Protective Coatings

Preventive Conservation

Difficult Working Situations

Conservation Reports, Documentation & Photography
Frequently Asked Questions
When does the course start and finish?
After September 8th 2019 - The course starts as soon as you purchase it and you can finish it in your own time. It is a completely self-paced online lecture course. You decide when you start and when you finish.
How long do I have access to the course?
After enrolling, you have unlimited access to this course - across any and all devices you own – for as long as the course is available. This will be for at least a year after purchase. You can also download all the materials so you can keep a copy.
What if I am unhappy with the course?
I want you to be happy, but if you find the course is not for you - just drop me an email within the first 30 days from when you start -
[email protected]
I'll refund you
Do I get a discount if I am a client of Antique Bronze Ltd
Yes! I shouldn't display favouritism, but I do! Antique Bronze clients - just drop me a line and I'll send you a discount code!
Will I learn all the technical 'how to' details of how to conserve and restore bronzes?
No. This is a principles course. We have a unit on practical techniques discussing how they work and the pros and cons of each, but this is not a technical 'how-to' course. It will put bronze conservation in perspective for those in charge of large bronzes and it will give you ideas for your next step.
What if I have questions about the topics covered in the course?
Members of the course have exclusive membership of a Facebook Group where we can discuss any of your questions – this group will be a place for us all to chat. You can also post photos of your bronze conservation problems and I'll give you feedback. If I think there's been a particularly interesting thread discussed, I will upload a new video to the course which discusses the issue in more depth. You can also email me
[email protected]
- I'll get back to you as soon as I can (but just remember, I don't only talk about bronze conservation – I do it which means, most of my day, I'm up a scaffold or helping guide clients on site.
Do you have courses on other topics?
There will be! If you'd like to know about new courses, books and audio-products coming out, drop me a line -
[email protected]
There will be a discount for students on this course.
The course says £175.00 + TAX - Why is there sales tax added to the price?
Each country has different legally-required digital sales tax applied to courses. Teachable manage these taxes so they need to add the respective sales tax per region onto the course. Your final price will be determined by the digital sales tax of the country you reside in.